Recognize PartyEdit
Recognize Party When you feel missions are too hard to complete by yourself, go see Calory
She is currently president of social club and has been for 2 years. You can make Party with your facebook friend's character and complete the mission together. You friend can make Party and play with your character. (In this way level of power of your character will go up) Your friend's character has their own things to do like you have. Why don't you send items as gift to your friend so you can get closer with your friend. The closer you get with your friend the more you can create Party with them!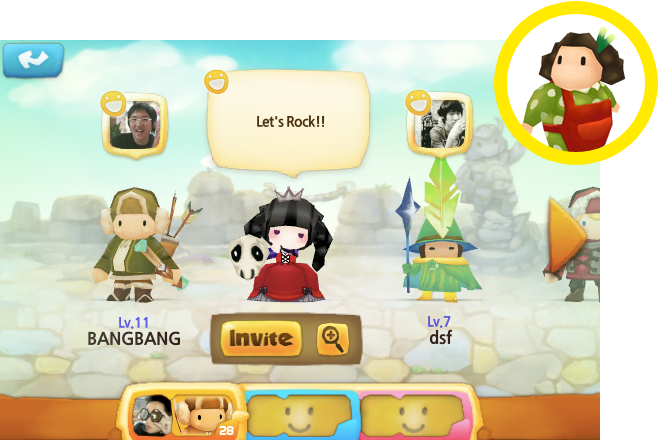 Ad blocker interference detected!
Wikia is a free-to-use site that makes money from advertising. We have a modified experience for viewers using ad blockers

Wikia is not accessible if you've made further modifications. Remove the custom ad blocker rule(s) and the page will load as expected.